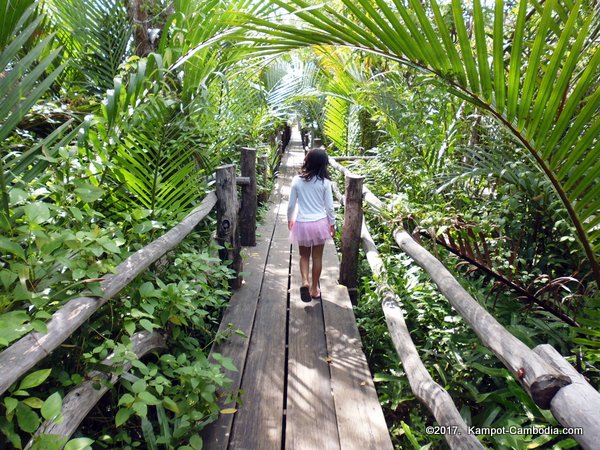 Sambo Preychark
Natural Park
It's Natural. And it's a park.
Located near the river, across the bridge from town and down a couple kilometers. On the river side of the street.
It's a walkway though the jungle, above the water, with private bungalows to eat, drink, sleep and enjoy.
Drinks from $1 and food from $4, or you can pay a small fee and bring your own.
Very quiet in the day (unless someone has a radio on) and also open at night.
Stop by and check it out.