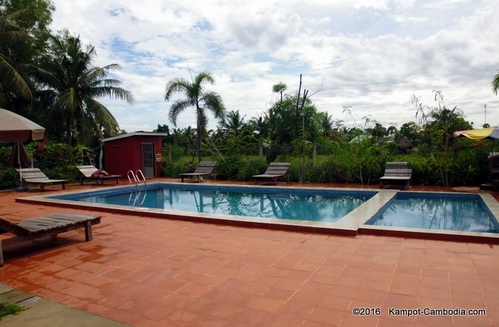 Phoum Rumduol Bungalows
7 bungalows, a 2 minute walk from the Kampot Train Station. Very quiet, with a swimming pool and gardens. 5 minutes to downtown.
All rooms have hot water, air-con and fan, TV and private bathroom with hot water. Mini bar and free Wi-Fi. Rooms are $35 to $45 including breakfast. Small restaurant next to the pool.
Nice quiet place to relax, outside of downtown.
Tel: 012 460 711 or 096 248 4593
e-mail: phoumrumduol.contact@gmail.com