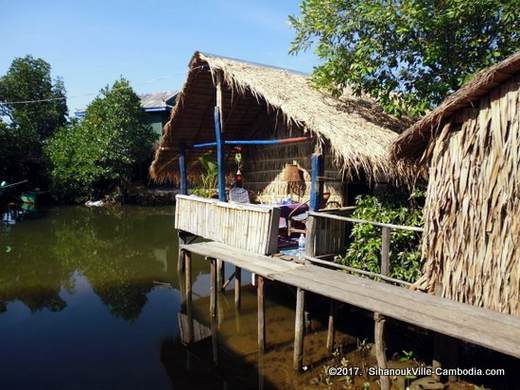 Mangroove Guesthouse
As you would expect, Mangroove Guesthouse is located in a mangrove forest. Just off the road between Kampot and Kep.
Two ten dollar bungalows on the lake (river?) and 4 rooms in the house from $5 to $7.
Food served right on the riverside. Boat and Bicycle rentals. Easy access to salt fields, rice fields, and Kampot's caves and rock climbing.