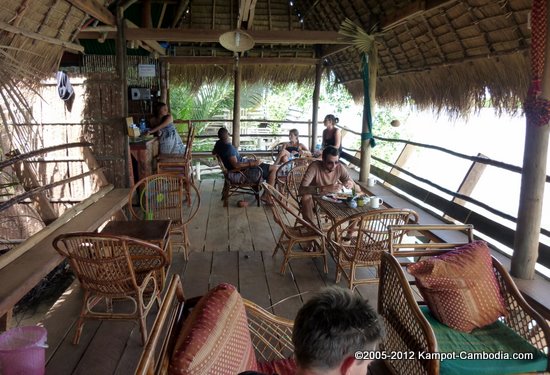 Bungalow Kampot River
Right on the Kampot River.
A restaurant / bar / swimming place right on the river, with $6 bungalows with private bath in back. No TV, Air-Con or Fridge in the rooms. Just a fan, bed, and storage space in an upstairs bungalow.
Renting bicycles, and tubes for floating around the river. Western and Khmer menu in the restaurant. Great chill out place right on the river. Free Wi-Fi. Stop by anytime!
Bungalow River Kampot.
Right next to Olly's Place.
Tel: 011 52 36 27 or 033 66 66 418
e-mail: bungalowkampotriver@yahoo.com
Book a room at
Bungalow Kampot River