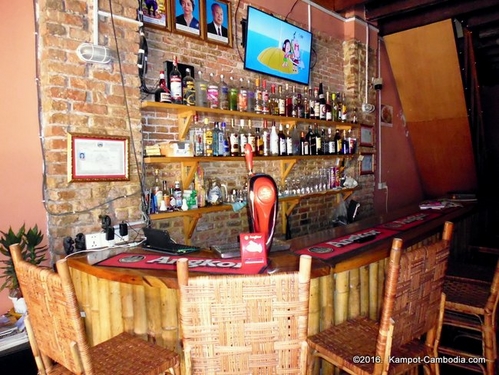 Brass Monkey Bar
Cheap Spirits / Make your Own Burger / $2 Big Chili Dogs / Fresh Angkor Beer
British Fish and Chips / Indian Food / Pizza / Breakfast..... Pretty Much all you need except a room in Kampot.
Tel: 071 51 8888 Link.
Right on the riverside, downtown, next to Rusty Keyhole.