Surrounded by Mountains,
7 kilometers out of town you can find the new Arcadia Backpacker Kampot. Guesthouse, restaurant and bar. Right on the Tek Chhou rapids. Just follow the signs for the Kampot Zoo. Bungalows, dorms, hammocks, barn & Restaurant right on the river. Boats available for rent. Swimming in the river is always free.
Rooms from $1 to $20
Tel: 097 745 5073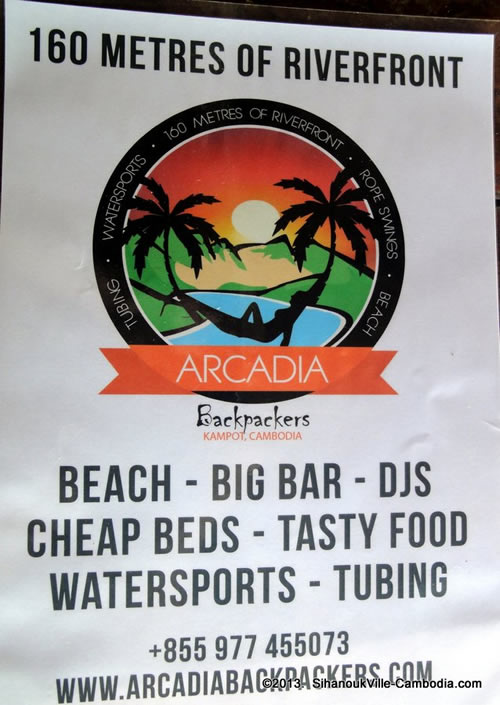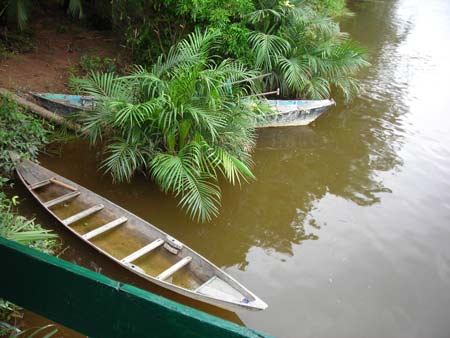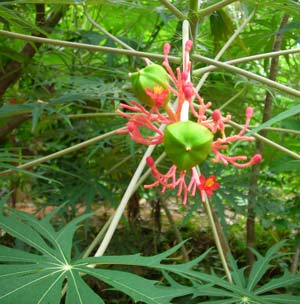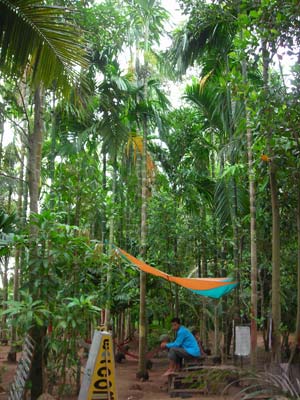 the things to do here are mostly relaxing,lounging,swimming,eating,drinking,smoking,chilling,
more eating,snoozing,more swimming,more drinking,etc,etc.,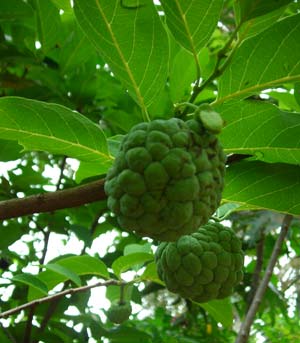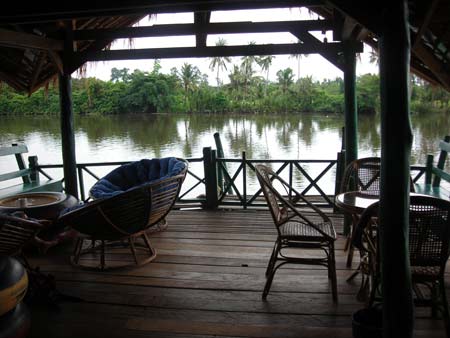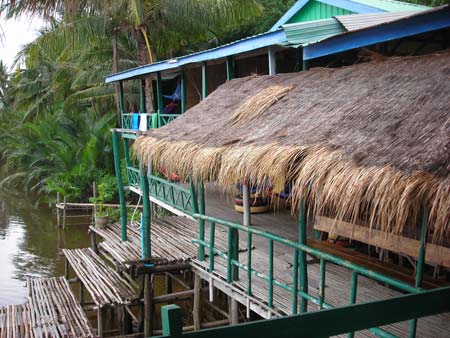 If you of the type that is restless,
there's the zoo, a lovely pagoda on the nearest hill (no more than 40m walk), with
an amazing view over the winding river. Or of course, the very popular tree swing!!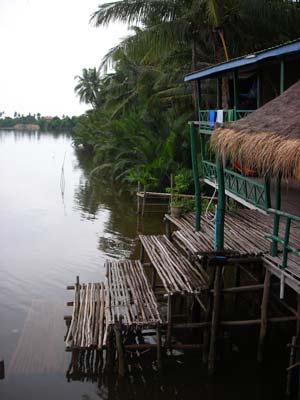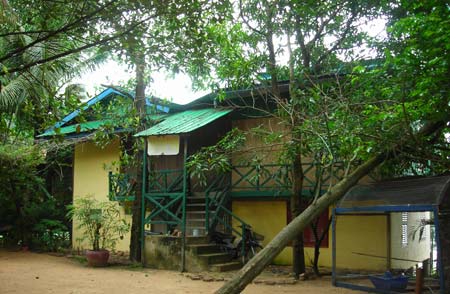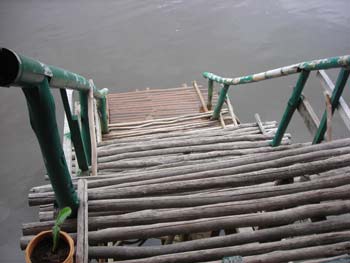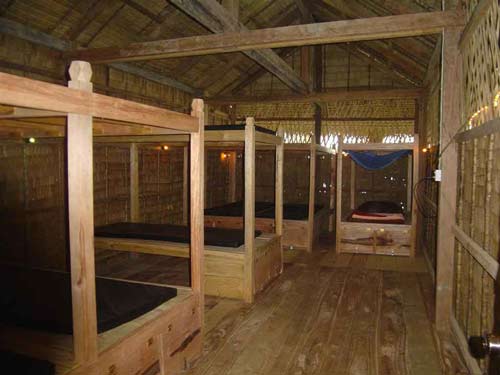 We have 2 rooms for 8$,1 room for 10$, 2 beautiful bungalows for 25$
and a dorm with 12 bunks for 3$ each (including locker and lock,mosqitonet etc.)
we do organize moto or bushbike rental!!
or available tours to bokor or the caves!