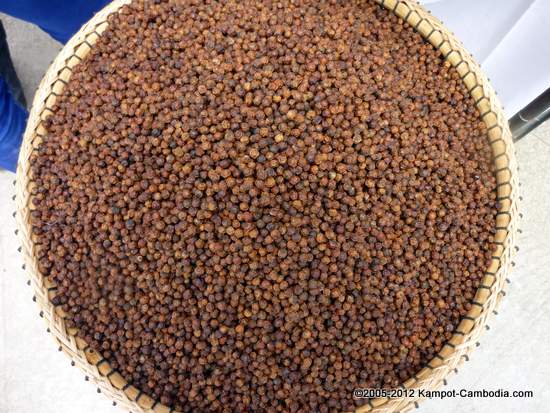 Kampot Pepper
Cambodia's finest pepper, produced only in Kampot, Cambodia. Pepper fields surround downtown Kampot. The pepper, which is almost all exported, is considered the finest pepper worldwide. Black, Red, White or Green, it all works.
You can visit a pepper plantation on your trip to Kampot. All the tour services have special Pepper Tours, or you can just get out into the fields yourself (with permission from the farmer, of course)
Downtown is The Kampot Pepper Shop - Bo Tree, with a complete selection of all Kampot Pepper
Across the bridge from Kampot is FARMLINK. A wonderful pepper demonstration farm, shop, and you can see pepper from many local plantations being processed. And it's Free!