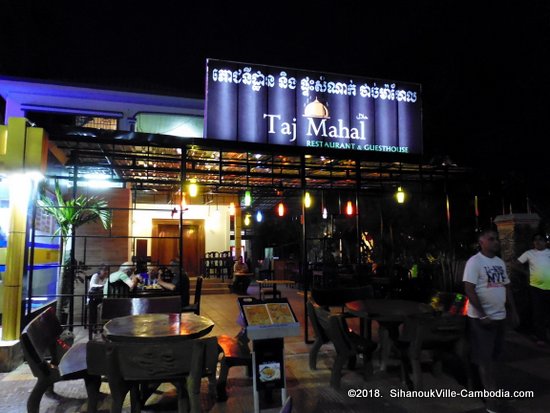 Taj Mahal
Riverside Indian Restaurant and Guesthouse.
Next to Ecran noodles, the Taj is open from breakfast 'til dinner.
Sorry, we didn't get the info on the guesthouse in back, (but it smells good from the food).
All your favorite Indian dishes, freshly cooked by Indian Chefs.
Of course, a large Veg and Vegan menu.
Yes, this is the same Taj Mahal from SihanoukVille, Cambodia.