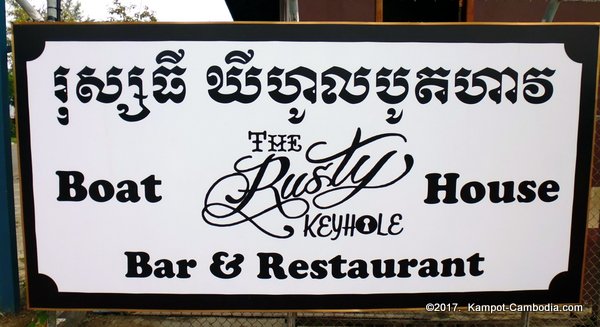 The Rusty Keyhole
Boat House
Same old Rusty Keyhole, but this one is right on the water. A floating bar / restaurant and indoor, shoreside seating.
Located right next to the Excercise place on the riverfront.
Also, the starting point for the Jungle Jet Boat Tours.
Rusty Ribs, Fajitas, Sunday roast..... It's all there, (same as Rusty Keyhole and New Rusty Keyhole) but on a really quiet part of the river. Great time, rain or shine.