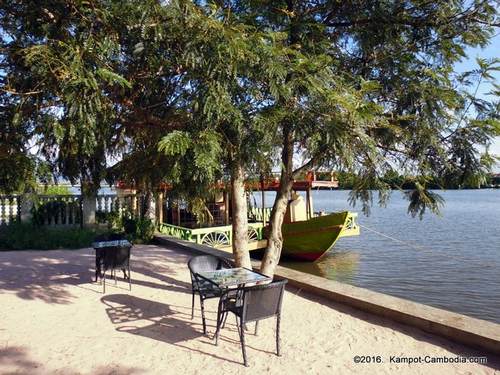 Pink Sands Villa
Right on the riverside, across from downtown, and a minute upriver. And the sand really is pink!
Guesth accommodations, restaurant and live jazz bar.
4 bungalows and 5 suites. $32 - $55. All have air-con, hot-water, mini bar. Swimming in the swimming pool or river.
Restaurant serves Western food, with a rump steak speciality.
Royal Thai Cuisine Specialities.
Tel: 096 880 1121
e-mail: info@pinksandsvilla.com