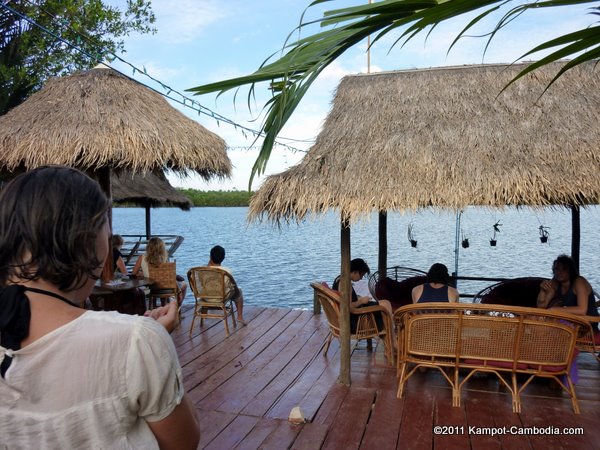 Olly's Place
Bungalows, windsurfing, swimming, bodyboard trips, restaurant and hanging out on Kampot's riverside
Olly's Place has 4 new Bungalows built in our tropical garden and 4 rooms.
There are 2 new, well-maintained shared bathrooms.
The four bungalows were recently constructed from wood, bamboo and cane.
Every bungalow is equipped with very comfortable beds, a mosquito net, a fan, separate storage space and enough power supply.
We are solely responsible for the cleanliness and guarantee an optimal price/quality ratio.

Bungalows: $5/night

Our bikes are free to use and motorbikes can be rented for 6$/day
Swimming on the Teuk Chhouu River is a unique experience.
Olly's Place has paddle boards available for free
Olly's Place provide you Good food and chilled beverage

Olly's Place
Riverside Kampot
Tel: +855(0)92 605 837
Email: ollykampot@gmail.com
Olly's Place