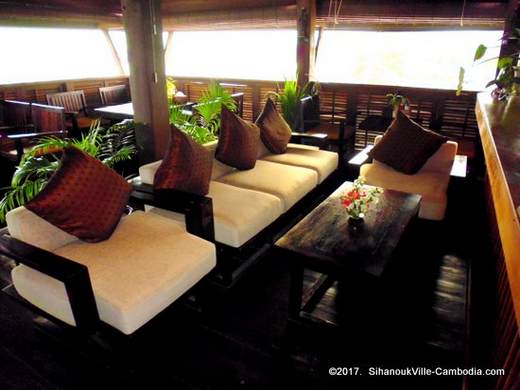 Makk Restaurant and Hotel
The Rooftop restaurant has a bar counter serving a range of carefully selected cocktail, cool beers, juices and soft drinks Naturally all meals and drinks can be ordered and delivered to your room.
In the evening enjoy a sumptuous dinner in The Rooftop restaurant.
Rooms from $43 to $63. All rooms are fitted with a flat-screen TV. All rooms are equipped with a private bathroom fitted with a bath or shower. MAKK hotel features free WiFi throughout the property. You will find a 24-hour front desk at the property.
GENERAL FACILITIES
• Lobby and Reception
• Laundry service
• Room service
• Maid service
• Business Center
• Currency Exchange
• Restaurant & Rooftop Bar
• Free wireless internet access
• Transport & Tour info
• 24 Hours staff & security guards
RECREATION & LEISURE
• Bicycle, Tuk Tuk & Car Rental
• Tour Guide Service
• Tour & Transport Services
• Spa and Massage Services.
Our hotel is a mixture of colonial and traditional Khmer architecture. Located at the riverside, it is best to view the seasonal sky color of sunset. Just across the street from the exercise place on the river.
Tel: 012 377 535
info@makkhotel.com