Bungalows
Eden Eco Village Bungalows $15 - $18 per night including hearty homemade Breakfast!
Choose from 'water's edge or high river view bungalows. All have private
eco bathrooms and solar lighting. Dive straight from your bedroom into
the river or enjoy the solitude high amongst the palms.

All bungalows have balconies with huge doors that will give you maximum exposure to nature. Each hut has a large lockbox for your your security.

The lights in our bungalows are solar powered. They charge through the day and give light for many hours at night. Solar phone charger attachments are available for the asking.
Communal Kitchen

For most of the day our spacious, clean, well equipped kitchen is available for you to use.
Cook together with new friends, cater to your own special tastes, or experiment with fresh local ingredients.

Communal Khmer Meals
If you'd rather not cook, join with the staff and EDEN guests for our delicious traditional daily Khmer meals.
Lunch 12 noon
One main dish with rice $2.50
Dinner 7 pm
Three main dishes with rice $4.00
Breakfast is Included!
From 7am - 10am we offer a hearty homemade breakfast. We source out local organic ingredients and make everything ourselves. We even dry pineapple and coconut for homemade muesli and make our own yoghurt. We promise you'll love it!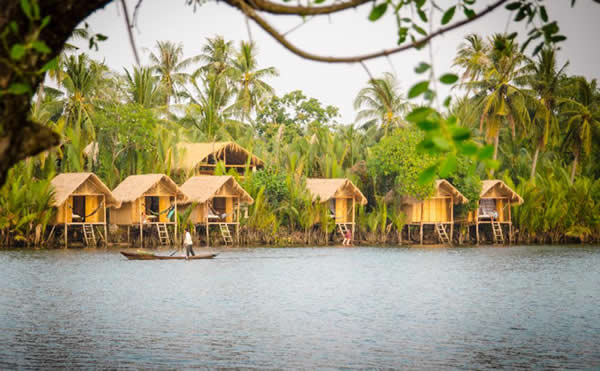 Services

Unplug for a few days, we are wifi free, not free wifi. If you need to get online, Ganesha is 1km down the road towards Kampot. Besides wifi they have delicious ice cream and a huge menu.

Electricity for charging devices is available in the main building.

We offer free drinking water from our filter system. It is clean and safe to drink. If you would prefer, we also offer refills from our big bottle of purified water for 1000R (25 US cents) for big bottle or 500R for small.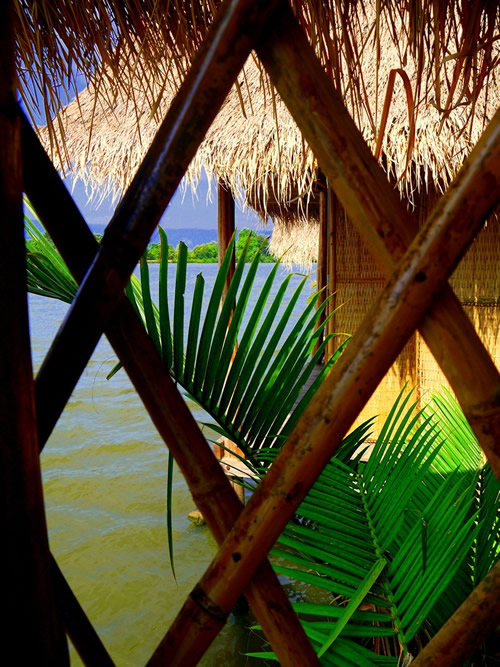 Directions
From Kampot town, turn right on the dirt road before the new bridge. 5 Km down the road start looking for our sign on the left. We are past Ganesha and just past the mosque on the right hand side of the road. If you reach a school and mosque on the left turn back 100M.


Contact
EDEN Eco Village
Kampot, Cambodia
+855 9748 36369
banteaysreyproject@gmail.com