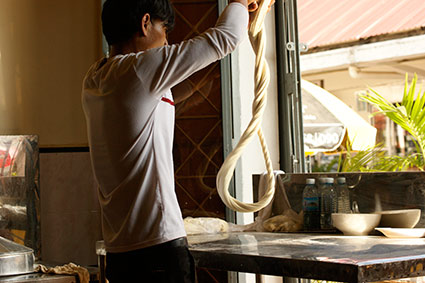 Ecran Noodle Shop
Fried fresh pulled noodles, Chinese aromatic noodle soup, Home-made dumplings and Dumpling soup. Peking duck.

Most food from $2 to $2.50.
Noodles freshly prepared with each order and while you watch!

Open 11am to 9pm.
Closed Tuesdays.


Take-away and delivery,
call 010 249 411.

Open 10.30am – 9pm
Closed Tuesdays

Located at Kampot riverfront, between Old Bridge and Old Market.