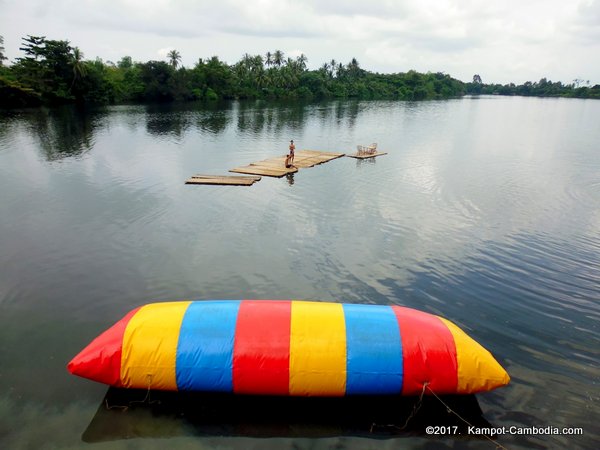 Duang Te
River Park
Playground for the Rich, (and middle class).
Right on the Kampot River across from town and down a couple kilometers and 150 meters off the road, next to a Buddhist Wat.

They have Big Balls, (for playing in the river), a Big Pillow, (for jumping off the restaurant), kayaks, beachfront dining, a rope swing into the river, a raft anchored in the middle of the river, and a bit more.
Meals and drinks served in the restaurant or on the beach.
50 cents for parking (a motorcycle), free entry, and drinks from $1 and meals from $3
Tel: 012 248 468 or 010 904 959