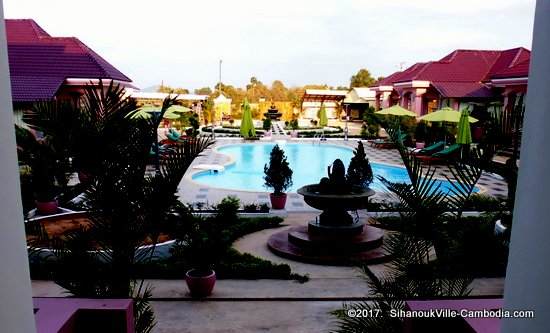 Chey Mean Leap Villa
6 Houses and 52 rooms from $50 to $180/night. Swimming Pool, Restaurant with Western and Khmer food.

All rooms have air-con, cable TV (the houses have 3 or 4 TVs) Hot water bath and showers.

Located a kilometer outside town on the town side, upstream.

The 6 Houses are 2 or 3 bedroom with living room, 2 to 3 bathrooms, and some have a kitchen. $100 to $180.
Tel: 011 762 964 or 093 404 920