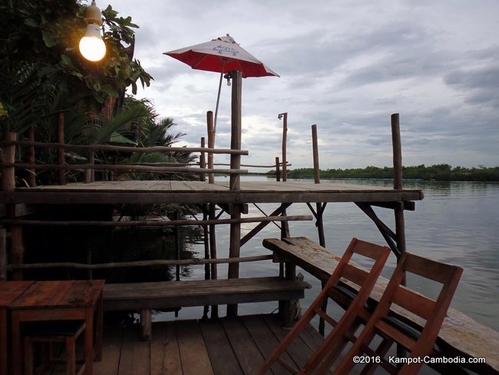 Banyan Tree Guesthouse
Right on the Kampot River, a few minutes from downtown is the Banyan Tree.
Live music every Friday on the river.
Dorms for $2, a floating bungalow for $12 and bungalows and rooms for $12. All have shared bathrooms.
Restaurant and bar is right on the riverfront, in a quiet location.
Email: banyantreekampot@gmail.com
Phone: 078 665 094 (within Cambodia) | +855 78 665 094 (from other countries)